WINTER BIBLE SEMINAR – watch online!
February 16, 2020
|
Recurring Event
(See all)
An event every day that begins at 12:00 am, repeating until February 21, 2020
WATCH ONLINE!!
Kenneth Hagin Ministries' WINTER BIBLE SEMINAR. 
Please note:  All times are Central Standard Time. Adjust one hour later for Eastern Standard Time.
Winter Bible Seminar is a week-long seminar on the Rhema campus in Broken Arrow, Oklahoma. It runs in conjunction with Homecoming for Rhema Bible Training College graduates from around the world.
The event kicks off Sunday, at 6:00 p.m CST. For the remainder of the week there are three morning sessions (8:30, 9:30 & 10:30) and one evening session (7:00 p.m. CST) Monday through Friday.
---
In the late 1960s, Kenneth E. Hagin started a series of seminars that he would hold four times a year on four different subjects: prayer, faith, healing, and the Holy Spirit. The prayer seminar, which was held toward the beginning of the year, eventually became Winter Bible Seminar in the mid 1980s.
Although the name has changed, the focus has remained the same.
---
After the Rhema Bible Training College instructors minister during the 8:30 and 9:30 morning sessions, Lynette Hagin ministers on prayer, many times followed by a time of corporate or individual prayer at the 10:30 session. Occasionally she will minister on being led by the Spirit or following God's plan for your life as well. No matter the subject, many people receive direction from God during Winter Bible Seminar.
During the evening sessions, Kenneth W. Hagin follows the leading of the Holy Spirit. If he is led to preach the Word, he preaches his heart out. If he is led to teach the Word, he teaches line-upon-line, precept-upon-precept. If he feels led to pray for people, he takes his coat off and lays hands on those in need of ministry. If the Spirit is moving and people are running, shouting, dancing, or laughing, he will run, shout, dance, and laugh (and he'll probably be the first one to do so)!
Conference Hosts & Speakers:  
Kenneth W. Hagin ~ President of Kenneth Hagin Ministries and Rhema Bible Training College.
Pastor of Rhema Bible Church in Broken Arrow, Oklahoma, with an extension campus in Oklahoma City.
Has ministered for over 50 years and organized Rhema Bible Training Colleges around the world.
Hosts the annual A Call to Arms® Men's Conference and with his wife, Lynette, co-hosts the Rhema Praise television program and the Rhema for Today radio program. They also conduct Living Faith Crusades, spreading the message of faith and healing.
Seizes every opportunity to impart the attitude of "I cannot be defeated, and I will not quit."
Lynette Hagin ~ Author, teacher, conference speaker, and host.
Serves as Director of Rhema Bible Training College USA and general manager of Kenneth Hagin Ministries.
Assists her husband, Kenneth W. Hagin, in pastoring Rhema Bible Church and conducting Living Faith Crusades around the world.
Co-hosts Rhema Praise, a weekly television broadcast, and Rhema for Today, a weekday radio program.
Seeks to help people succeed by sharing a life-changing, powerful message: "You can make it!"
Craig W. Hagin ~ Conference Speaker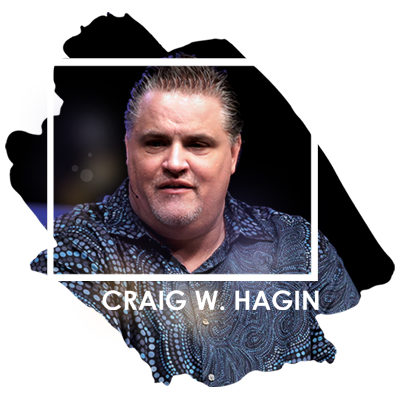 Reaches today's generation with a fresh, practical approach to sharing biblical principles.
Teaches extensively on faith and ministers with a strong healing anointing.
Co-pastors Rhema Bible Church Oklahoma City and is Chief Operating Officer for Kenneth Hagin Ministries. He is also an author and an instructor at Rhema Bible Training College.
Denise Hagin Burns ~ Conference Speaker
Serves as Executive Pastor as well as Family Ministries Pastor at Rhema Bible Church and an instructor at Rhema Bible Training College
Attends to the spiritual, social, and emotional needs of young people 
Passionate about empowering children and youth to develop authentic relationships with God and follow His plan for their lives.